Tucson Personal Injury Attorney
A serious injury can immediately and dramatically change your life. It can lead to significant medical costs in both the short and long term, as well as impact your ability to work and support yourself and your family.
If you have been injured in an accident caused by someone or something else, you could be entitled to compensation for all costs and damages linked to the incident. This includes medical expenses, lost wages, long-term lost earnings potential, and any medical needs.
If you have been injured in a preventable accident in the Tucson area, The Entrekin Law Firm can help. Call today for a free and confidential case evaluation with a Tucson personal injury lawyer.
Tucson Personal Injury Resources
To immediately access the resources at any point on this page, click the corresponding links below.
Why Choose Our Attorney?
Personal Injuries We Can Help With
Liability for Your Injury
Proving Negligence in a Personal Injury Lawsuit
What if I am Partly at Fault for My Injury?
When to Reach Out to an Injury Attorney
Finding the Best Lawyer for Your Case
How We'll Handle Your Case
Securing Affordable Representation for Your Case
Time Limits in Arizona Personal Injury Cases
Potential Compensation in a Personal Injury Lawsuit
Dealing With Insurance Companies
Steps to Follow After a Personal Injury Incident
Speak With an Attorney Today
Why Choose The Entrekin Law Firm's Tucson Personal Injury Lawyer?
At The Entrekin Law Firm, we understand the impact that injuries can have on victims and their families. With all the attorneys and law firms out there, it can be hard to choose the right one. Here's why you should work with us:
We have been representing victims just like you for more than two decades, recovering millions of dollars for our clients.

Our top priority is always keeping clients informed about their cases every step of the way so they know what's. We strive for transparency above all else, so no one ever feels left behind or uncertain about where their case stands.

We are selective with our cases, so if we agree to represent you, you can be certain that we are all in and believe we can win.
If you need help with a personal injury claim or have any questions, don't hesitate to contact us to schedule a free and confidential consultation.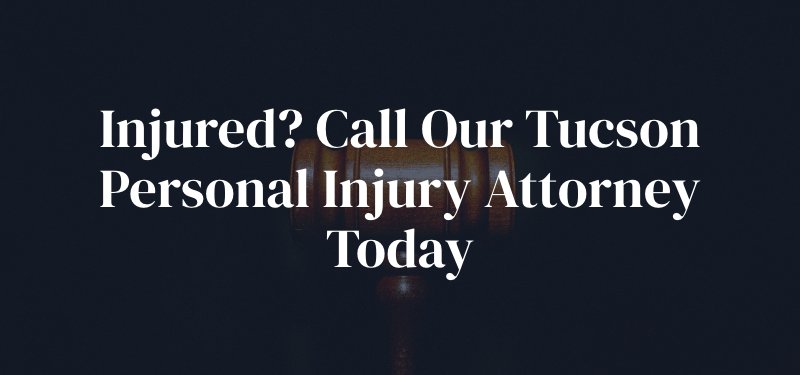 Common Personal Injuries We Can Help You Collect Damages On
Personal injury is an area of law that allows injured persons to seek compensation from those who were responsible for their injuries. While not all accidents lead to personal injury claims, nearly any type of preventable accident can lead to one under the right circumstances. This includes:
Car accidents
Truck accidents
Pedestrian accidents
Rideshare accidents
Workplace injury
At The Entrekin Law Firm, we have helped clients recover from a wide range of injuries, including:
Traumatic brain injury
Carpal tunnel syndrome/repetitive strain injury
Workplace injury
Spinal cord injury
Neck and back injury
When you have suffered damages from an injury in an accident or situation caused by someone or something else, you will generally be entitled to compensation. Doing so requires that you gather evidence in support of your damages, then draft and file a claim within the time you are legally allowed to do so.
Another Party Must be Responsible for the Accident for You to Collect
To have a valid claim, another person or party must be legally responsible for your injuries. In most personal injury cases, success hinges on the concept of negligence, which is applied to the unique facts and circumstances of your accident.
Negligence has four parts that must be true to establish that a person was negligent:
Duty – you must have been owed some duty or responsibility from another party
Breach – that duty must have been breached by the party with the duty
Causation – that breach of duty must have caused the accident that led to your injuries
Damages – the injuries resulting from the accident must have led to damages
For example, all drivers are legally obligated to drive sober, which is a duty. When a driver breaches their duty to drive sober by engaging in drunk driving, the Arizona Department of Transportation notes that they have broken the law. If a driver breached their duty by driving drunk, caused an accident with you, and that accident led to damages, then the drunk driver would have been negligent, and they will be liable for any damages you experienced in the accident. Our Tucson car accident attorneys understand what to look for when a distracted, impaired, or negligent motorist causes a collision.
Proving Negligence in a Tucson Personal Injury Lawsuit
If you've been injured as a result of another person's negligence, you may be considering filing a personal injury lawsuit. But how do you know if you have a valid case? You must prove negligence. Your attorney can use the following types of evidence to successfully prove negligence in a personal injury lawsuit:
Witness Testimonies
Having the testimony of witnesses who saw the accident occur is one of the most powerful pieces of evidence. Their testimonies can provide an objective account of what happened, who was involved, and other details about the circumstances surrounding the incident. 
Police Reports
Police reports are an essential piece of evidence when proving fault in a personal injury case. These reports include details about how the incident occurred along with a description of the accident scene and anything else law enforcement deems relevant.
Expert Testimony
Depending on the complexity of your case, you may need expert testimony from medical professionals like doctors, physical therapists, or psychologists to testify regarding a future prognosis related to your injuries and healing
In addition, for motor vehicle accident cases, experts in fields like traffic safety or engineering may also be called upon.
What if I am Partly at Fault for My Injury?
Injuries can happen even if you try to take precautions. So, what if you are partly at fault? Can you still recover compensation? Yes, in most cases. In Arizona, personal injury claims follow the principle of pure comparative negligence.
Pure comparative negligence is a legal doctrine used to determine how much responsibility each party involved has for causing the damages and injuries. Under this rule, damages are assigned according to the percentage of fault each party had in causing the accident or harm. For example, if the plaintiff was 90% responsible for their own injuries, they can only recover 10% of the awarded compensation from them.
In Arizona, even if you are 99% at fault for your injuries, you can still recover from the defendant.
When to Reach Out to a Personal Injury Attorney
If you've been injured as a result of someone else's negligence, it's almost always a good idea to contact a lawyer and at least discuss your issue with them. However, in the following circumstances, you should definitely talk to an attorney as soon as possible:
Serious Injuries
If you've suffered serious injuries as the result of someone else's negligence, such as broken bones, head trauma, nerve damage, internal organ damage, or permanent disability, then it is especially important that you have legal representation on your side. A Tucson or Phoenix catastrophic injury lawyer can investigate the facts surrounding your case and determine who is liable for your injuries. 
Insurance Company Disputes Liability
When an insurance company disputes liability, it can become very difficult to resolve the dispute without legal assistance. An experienced personal injury attorney will be able to evaluate your case and advise you on the best course of action.
Inadequate Settlement Offers
Insurance companies have one goal in mind—to pay out as little money as possible on claims. This means that they often offer settlements that are far below what victims are entitled to receive under the law. If this happens in your case, it may be necessary to hire a personal injury attorney who can negotiate with the insurance company on your behalf.
Finding the Best Lawyer for Your Case
If you've been injured in an accident or have other legal issues, it can feel overwhelming trying to find a lawyer who will be the perfect fit for your case. Here are some tips to help guide you through this process.
Ask Friends and Family for Referrals 
The best place to start is by asking friends and family members if they know of any attorneys that specialize in your particular legal issues. Word-of-mouth recommendations are often a great way to find an attorney because you can verify their track record and get feedback from someone who has already worked with them. 
Look Online and Read Reviews 
Once you've compiled a list of potential attorneys, you should start researching each one online. Take a look at their websites, read reviews from former clients, and even check out their social media profiles if they have them. 
This will give you a better idea of how well-respected they are in their field, as well as what type of services they offer and how much experience they have with cases like yours. 
Schedule Free Consultations with Multiple Attorneys 
When it comes down to it, nothing beats meeting face-to-face with an attorney before deciding whether they are right for your case. Most reputable attorneys offer free consultations so that clients can get a feel for their style and see if there is chemistry between them before making a decision. 
During these meetings, don't be afraid to ask questions about their fees, experience level, past success stories, and anything else you want to know so that you can ensure you choose the best fit.
How We'll Handle Your Case
Choosing the right law firm to represent you in a personal injury case can be intimidating. You want someone who will fight hard for you and get you the best possible outcome. Here are some of the steps we will take when we handle your case:
Review Evidence and Assess Your Case
First, we will review any evidence related to your case, such as police reports, medical records, witness statements, and video footage. Then, we will assess your case from various angles to determine if there is legal merit to it and what kind of damages may be involved. This initial assessment is key for us to determine if further action should be taken and how best to proceed with your case. 
Calculate Damages and Negotiate with the Defendant
Once we have all the relevant evidence at hand, our lawyers will use their knowledge of injury law to calculate damages based on factors such as medical costs, lost wages, pain and suffering, property damage, emotional distress, long-term care needs, and any other losses you suffered.
Then, we will reach out to any defendants involved to negotiate a settlement outside of court for maximum compensation if possible.
Represent You at Trial if Necessary
Should negotiations fail, our team is prepared to take your case all the way to trial. Our attorneys are well-versed in courtroom proceedings and will provide knowledgeable representation every step of the way.                                 
Securing Affordable Representation for Your Case
Finding an attorney after you've suffered an injury can be daunting for many reasons, particularly financial ones. Many people assume personal injury lawyers are too expensive, so they're better off handling the case on their own. While this is of course a valid concern, it's not an accurate picture of the cost.
Almost all personal injury lawyers work on a contingency fee basis. When you work with a lawyer on a contingency basis, this means they only get paid if you get paid, and the money comes out of the settlement or verdict. You never owe them out of your own pocket at the beginning of a case, you don't have to pay a retainer, and you don't have to pay them if you don't recover compensation for yourself. 
The lawyer's payment is a percentage of your compensation, usually between 33% and 40%, but this is something you need to discuss with the lawyer before signing a fee agreement. 
The one thing to be aware of is that some attorneys require you to pay fees and costs, which is an additional expense and is not included in attorney fees. This includes things like filing fees, costs for copies of medical records, and potentially hiring expert witnesses. In some cases, you will have to pay these costs even if you don't win your case. 
It's important to talk to your lawyer before agreeing to anything so you have a clear picture of the costs and what is expected of you.
What is the Time Limit for Arizona Personal Injury Cases?
Under Arizona law, you generally have 2 years to bring a claim for the damages from your personal injury from the date of the accident. This is known as the statute of limitations. Failure to file a claim within this two-year window makes it so that you can never file a claim for those related damages in the future.
Potential Compensation in a Tucson Personal Injury Lawsuit
If you have been injured in Tucson, Arizona due to the negligence of another, you may be eligible for the following types of compensation:
Medical Bills
Medical expenses resulting from an accident or another person's negligence can be significant, and they are recoverable in personal injury lawsuits. These costs include doctor's visits, hospital stays, physical therapy, medication, and any other related medical expense incurred as a result of your injury.
Lost Wages
If you were forced to miss work because of your injury, you are eligible for lost wages due to missed workdays and/or any resulting disabilities that prevent you from working in the future. Lost wages include income that was lost prior to filing your claim as well as any potential wages you would have earned in the future if not for your accident. 
Pain and Suffering Damages
Pain and suffering damages refer to non-monetary losses suffered due to an injury, like pain and suffering, emotional trauma, or loss of enjoyment in life activities caused by physical or emotional impairment or disfigurement from an accident or other incident.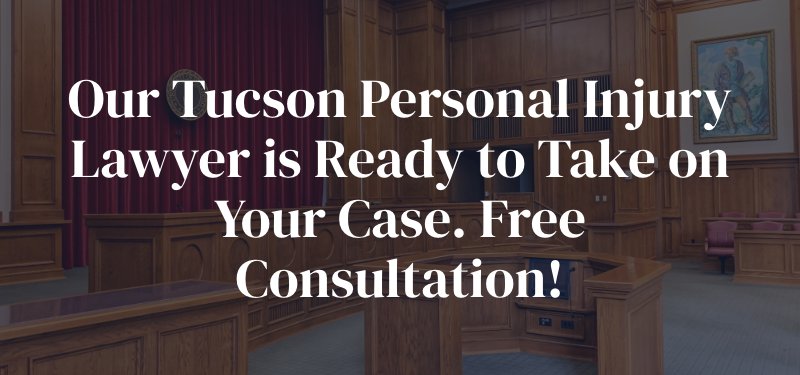 Insurance Companies Strive to Reduce or Deny Claims
When it comes time to collect damages for the damages associated with your injuries, you'll generally be filing a claim with the insurance company of the party that caused the accident. It is important to understand that the insurance company does not work for you, they work for profit. Profit is made by maximizing revenues and minimizing costs. Insurers do this by delaying or denying payment on valid claims or offering woefully inadequate settlements to injured people before they have a chance to hire an attorney or fully understand the extent of their injuries.
An insurance company may offer what sounds like fair value at the time of the offer, but if you accept and later realize that you need months of treatment or revision surgery, you are out of luck. It is your attorney's job to properly calculate your damages and not settle for less than you will need moving forward.
Steps to Follow After a Personal Injury Incident
Being involved in a personal injury incident can be a scary and difficult experience. It is important to remain calm and collected so that you are best able to navigate the legal proceedings ahead of you. Here are the steps to follow after a personal injury incident:
Seek Medical Attention
If you have been injured, seek medical attention right away, even if your injuries seem minor. Your health should be your top priority. Be sure to keep track of all medical bills and records related to your treatment and make sure you save any receipts and copies of documents from medical providers. These will help when filing an insurance or court claim.
Document Everything
It is important that you document as much as possible about the incident – pictures, videos, names of witnesses, and any notes taken at the scene – to help prove negligence should a lawsuit become necessary down the line. 
Take Care Of Yourself
Being involved in a personal injury incident can take its toll physically and emotionally, so it is important that you take care of yourself first and foremost throughout the entire process by getting enough sleep and being mindful about your mental health needs.
Connect with a Tucson Personal Injury Lawyer to Discuss Your Case
If you or a loved one have been seriously injured in Tucson, you don't have to deal with the insurance claims process alone. At The Entrekin Law Firm, our personal injury attorneys can relieve your burden, allow you to focus on recovery, and build a strong case to maximize your financial compensation.
While you might worry that you cannot afford an attorney, know that you can. We handle all cases on a contingency fee basis, meaning there are no fees for our service unless we win. The consultation is free and there are never any out-of-pocket fees. Whether you need assistance with a Tucson truck accident lawsuit or burn injury, we're here to help.
Call The Entrekin Law Firm for your risk-free, cost-free assessment of your personal injury to learn more about how we can help you recover the full amount of compensation that you are entitled to.